Garbage Disposal Problems
There are a variety of issues you may experience with your garbage disposal, all of which we can fix. Some of the more common issues our technicians run across include :
Slow Drain – If your garbage disposal drains slowly it is likely due to a clog. Despite the disposal, it is possible for bits of food to get through to the drain, as well as grease which can clog no matter how thoroughly you run the disposal. To remove a clog, you'll need to remove the sink trap and pull the clog out manually. If the clog is not located in the trap, it is probably deeper in the pipe and you will need a professional's assistance.
Disposal Leaks  – A leaking disposal can damage the items you store under the sink and damage the floor of your sink base cabinet.
Overheating: If you flip the switch and your garbage disposal doesn't turn on or even hum, then  probably it is overheated due to overfilling and has tripped itself off.
Not Working – If your garbage disposal refuses to turn on at all, it is likely because of an electrical overload. This is very common and you simply need to hit the reset switch, located on the bottom of the unit. If the reset button doesn't fix your problem, the next step is to have a garbage disposal repair professional inspect the wiring to ensure there are no greater problems affecting your device.
Jammed – A jammed garbage disposal can be a difficult issue depending on how thoroughly it is jammed. To avoid the real risk of injury, we always make sure to turn off the device and unplug it from its electrical source before attempting any repairs. Regardless of how badly jammed the disposal is, you can rest assured our techs can fix it.
Garbage disposals are relatively simple devices but a broken one can be frustrating and usually impossible for the average homeowner to repair. For safety and proper service, any type of garbage disposal repair should only be handled by a highly trained and experienced professional.
Garbage Disposal Repair Service
For years Local Garbage Disposal has offered most complete, best trusted garbage disposal, and we can do the same for you. Just give us a call and ask how we can help you today for garbage disposal repair service.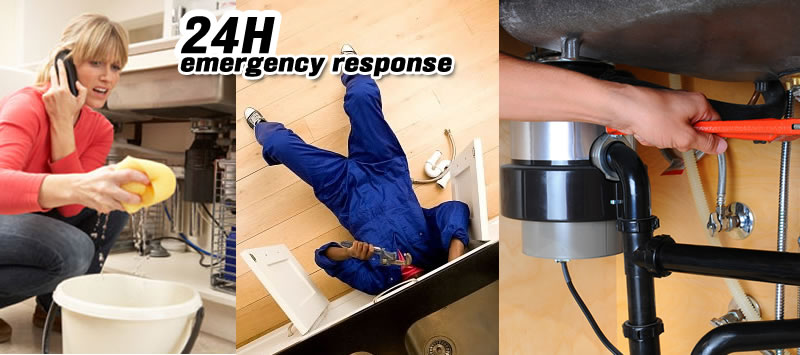 Why Choose Us?
Superior quality service

History of quality and satisfaction

I want to thank you guys for the awesome work you did for me.  Your promptness and professionalism is highly appreciated.
We are really pleased with the service you provided us.  We will recommend you to all our friends and neighbors.  Thanks again for the great service.
Thanks Local Garbage Disposal – you are the best!  You saved my party.  My garbage disposal broke on Thanksgiving!  Local Garbage Disposal rescued me!  I am so thankful.  You guys have been great!