Garbage Disposal Repair & Replacement
It is easy to overlook your garbage disposal, until it stops working. If you hear loud noises coming from the kitchen sink or your garbage disposal is leaking or suddenly stops working, give Local Garbage Disposal company a call right away.  We are open 24/7.  For safety and proper service, any type of garbage disposal repair should only be handled by a highly trained and experienced plumber. Our team of trained plumbers will quickly repair your garbage disposal.
Whether it's the first time you have a garbage disposal installed in your home or you have an old unit that needs to be replaced, our plumbing experts have the products and services you need. Our team will help you find the perfect garbage disposal for your unique family's needs with our wide range of high-quality products from the top manufacturers in the industry.
Check out our monthly savings.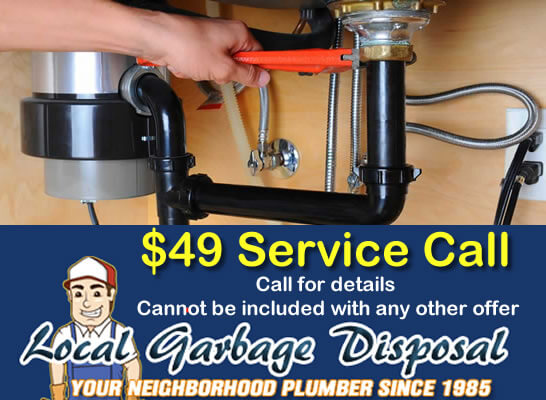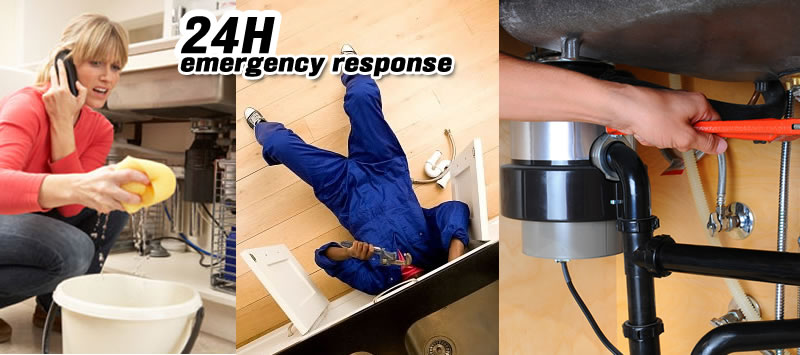 Garbage Disposal Maintenance
If you want to keep your garbage disposal from breaking down, the best way to do it is to get it serviced regularly. This could mean cleaning out your drain if there's any fat, grease or fiber waste clogging it up. A professional technician from Local Garbage Disposal can help with any kind of garbage disposal maintenance you need. With us, you won't have to stress about fixing your disposal because it won't break down!
Why Call Local Garbage Disposal?
We are a family owned business. We take pride in offering the highest level of service and the most personal touch that can be found in a family business. We believe that every customer deserves the same level of respect and integrity as if they were a family member. That's why we consistently rank #1 in customer service and the highest quality of work.